About us:
The history of Derby-Sport:
As early as the winter of 1963/64, Josef Anthamatten opened a sports shop in the Derby house in Saas-Almagell. At that time there were 2 other shops in the building.
Josef rented and sold skis and ski boots to locals and tourists who, due to the construction of the Furggstalden chairlift, now spent their winter holidays in Saas-Almagell, a village of 300 inhabitants.
In addition to his work in the sports shop, Josef was a passionate ski instructor and taught skiing with great passion and enthusiasm. One of his most famous ski students was the German singer NENA, who went on skiing holidays with her parents in Saas-Almagell as a small child and went to ski school with Josef.
While Josef was giving ski lessons, his wife Aloisia was in the shop and took care of the customers' wishes and concerns.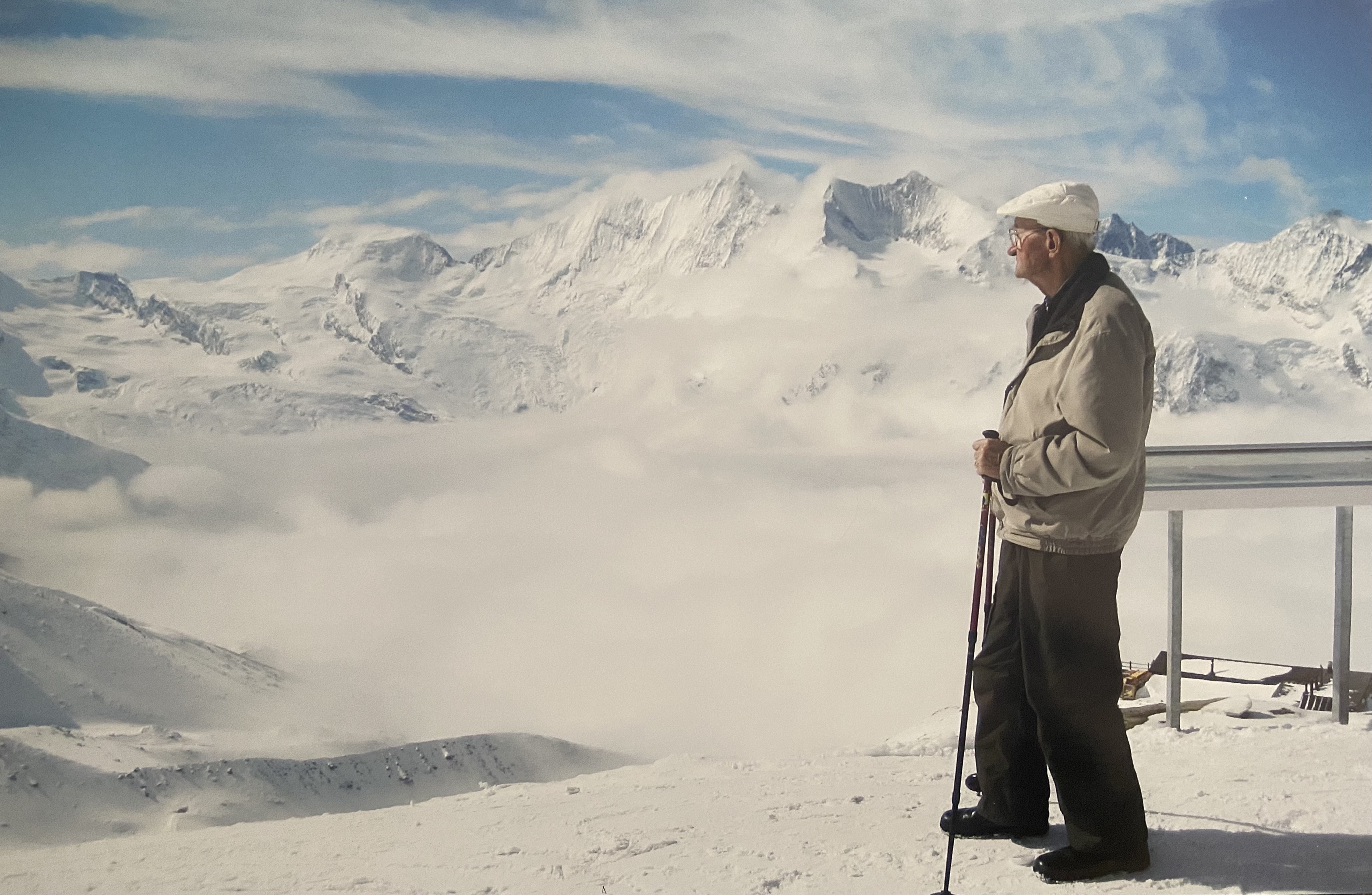 Handover to his sons Beat and Daniel Anthamatten::
At the end of the 80s/beginning of the 90s, Josef handed over the sports shop to his two sons Beat and Daniel Anthamatten. The sports shop was enlarged and the two other shops were added to the sports shop. The two brothers ran the sports shop together for about 10 years. After that, Daniel took care of renting out his holiday flats and Beat took over the sports shop alone.
Foundation of Derby-Sport Anthamatten GmbH:
After Beat had continued to run the sports shop together with his wife Laura and one or two employees, the opportunity arose in 2012 to take over the neighbouring shop Saaser Sport.
The two houses were structurally connected and Derby-Sport Anthamatten GmbH was founded. Since winter 2012/13, Derby-Sport has been divided into a rental area and a shop with a small bar.